By: Ann Cui, 2021-22 Marketing Intern
Staying on campus during Thanksgiving break? No need to get takeout! Connect with your friends and try to make Thanksgiving dinner in the kitchen in your community. Pots and pans are available as an enhancement at your Community Office! Here are some recipes for traditional Thanksgiving foods, including homemade cranberry sauce, mashed potatoes, and roasted turkey. Try them out with your friends! 
Microwave Homemade Cranberry Sauce
6-8 servings
Total time: 10 min
Ingredients:
1 c. granulated sugar
½ c. water
½ lb. fresh cranberries
Directions
In a microwave safe bowl, mix together cranberries, sugar and water. Cover the mixture with wax paper and microwave on high power until the cranberries pop (about 7 minutes). Chill before serving.

Mashed potatoes
6-8 servings
Total time: 30 min
Ingredients
3 lb. mixed potatoes, such as russets & Yukon Golds 
Kosher salt 
1/2 c. (1 stick) butter, plus 2 tablespoons for garnish 
1/2 c. milk 
1/2 c. sour cream 
Freshly ground black pepper 
Directions
In a large pot, cover potatoes with water and add a generous pinch of salt. Bring to a boil and cook until totally soft, 16 to 18 minutes. Drain and return potatoes to pot. 
Use a potato masher to mash potatoes until smooth. 
Meanwhile, in a small saucepan, melt butter and milk until warm. 
Pour over warm milk-butter mixture and stir until completely combined and creamy. Add sour cream and stir until combined. 
Season mashed potatoes generously with salt and pepper. 
Transfer potatoes to a serving bowl and top with remaining two tablespoons butter. Season with more pepper before serving. 
Roasted Turkey
8 servings
Total time: 3 hr 15 min
Ingredients
1 (12-14 lb.) whole turkey, neck and giblets removed 
Kosher salt 
Freshly ground black pepper 
1 onion, cut into wedges 
1 bunch thyme 
Small handful rosemary sprigs 
Small handful sage leaves 
1 head garlic, halved crosswise 
1/2 c. melted butter 
2 c. low-sodium chicken broth 
Directions
Position rack to the lower third of your oven and preheat the oven to 450°. Pat turkey dry with paper towels and season the cavity generously with salt and pepper. Stuff the cavity with onion, thyme, rosemary, sage, and garlic. Tie the legs together with kitchen twine and tuck the wing tips under the body to prevent burning. 
Brush melted butter all over the turkey then season generously with more salt and pepper. Place turkey breast side up on a roasting rack fitted inside a large pan. Pour chicken broth into the pan. Transfer to the oven and cook for 30 minutes, then reduce oven temperature to 350°. 
Continue roasting, basting every 30 to 45 minutes with the juices on the bottom of the pan, until internal meat temperature reaches 165° or until the juices run clear when you cut between the leg and thigh, about 3 to 4 hours. 
Tent cooked turkey with aluminum foil and let it rest for 20 minutes before carving. 
Tips for using the oven:
Press BAKE
Set your desired temperature  
Press START 
 
Reference for recipe and photos: https://www.delish.com and https://www.allrecipes.com/
By: John Credle, 2021-2022 Marketing Intern
2021 has been a year full of new opportunities and adventures while navigating through the pandemic and trying to return to normal ways of life. From getting the COVID-19 vaccine, to starting classes in person again, and coming back to campus, it has been a year of ups and downs. Through all of this, it is important to reflect on the positive things in life and to take a moment to be thankful for what we still have. Here are a few things that I am thankful for this year...
Friends
One thing I'm very thankful for is the friends I've made since coming to UNC. They are always there for me for things like getting lunch or being my solid support when I need it. They make every moment fun and interesting. With everything that goes on in a year, or even a day, your friends will always be there for you. And for that, I'm thankful for each one of my friends.
Family
My family is another thing I'm thankful for. Although college is a place of independence and a transition to adulthood, my family is still there for me through the ups and downs. They may be a little farther away from me, but they are always texting me and calling me, just checking in. It can be hard being so far away from them; however, they make sure to remind me that I have them just a call away.
Campus Community
COVID-19 made things a little weird at the beginning of the year but I'm thankful to be back on campus. Being in the college atmosphere allows for new memories to be made and the opportunity to make new friends and connections. It was hard to do this over a computer screen but being on-campus has allowed for these moments again.
Small Things
The last thing I'm thankful for is the small things in life. Whether it is being surprised by my friends, enjoying a sunrise, or winning a prize in the pit, I'm thankful for these small moments. College can be stressful, crazy, and exhausting. Taking a moment to appreciate the small things and finding joy in them is so important. The small things are what make life fun, interesting, and amazing; be thankful for every moment, big or small.
By: Anna Gedevani - 2021-2022 Marketing Intern
As the holiday season falls upon us, now is the perfect time to give back to the community. Below is a list of local organizations to support either individually or with a group!
Host a Food Packing Event for TABLE
About TABLE: Provides hunger relief and nutrition education services to children living in Orange County, North Carolina.
Following a specific menu of food items from TABLE, get together a group to pack these items into grocery bags and drop them off at TABLE when done. Ten people can prepare about 100 bags in 30 minutes, and you can pack as many bags as you'd like! Various other opportunities are available to help with, including sorting, bagging, and delivering on-site at TABLE's location in Carrboro, as well as delivery shifts.
Volunteer at the Ronald McDonald House
About Ronald McDonald House: Cares for families in the life-altering moments, days, and months that children spend in area hospitals. Offering physical comfort and emotional support through programs dedicated to the well-being of the whole family.
There are different ways to get involved as an individual or as a group. Join up as a meal team to provide a home-cooked meal for families, a great tangible way to provide comfort and care. Become a House Volunteer and help with everyday tasks like answering phones, giving tours, preparing bedrooms, or baking sweet treats.
Build with Habitat for Humanity
About Habitat for Humanity: Building homes for families in need using volunteer labor and donations of money and materials. Habitat for Humanity partners with families to create better, healthier, more financially stable lives, and to make homeownership an affordable reality.
Sign up for a build day (available on Wednesday, Friday, and Saturday). All skills levels are welcome, and no construction experience is necessary. Join as an individual volunteer or sign up with a group.
Host a Canned Food Drive & Donate to a Local Food Bank
Collecting canned goods is a great, easy way to give back to the community this holiday season. Make sure to check with organizations to see what types of foods they accept and if they have any special or most requested items.
Here are some local organizations that you can donate to:
Carolina Cupboard: On-campus food pantry (located at Avery Residence Hall) working to provide food assistance to individuals in need of the UNC community.
PORCH: Provides programs to distribute fresh and non-perishable food to families, pantries, and schools.
Help serve at Durham Rescue Mission's 47th Annual Thanksgiving Community Dinner
About Durham Rescue Mission: NC's oldest and largest long-term homeless shelter, providing food, clothing, permanent supportive housing, job placement, education, accountability, and much more to men, women, and children in Durham, Chapel Hill, and Raleigh.
Help serve those in need to receive a free hot meal, clothing, and groceries. A great way to help the community come together and think about all we are thankful for.
Hope you all have a wonderful holiday season! Let's appreciate all we have to be thankful for and be sure to find time to give back to the community
Mental Health Resources and Recommendations 
By John Credle - 2021-2022 Marketing Intern 
Hey Tar Heels! Being back in-person and on-campus for the first time since March of 2020 can be challenging. With a full class load, extra-circulars, jobs, and internships, life can be overwhelming. Just know, you are not alone. If you ever feel like it's too much and get overwhelmed, know that it is perfectly fine to feel that way. Below, I'll give you some resources and advice on how to deal with everything.
CAPS is the on-campus Counseling and Psychological Services department . They are a great resource for anyone who is struggling and dealing with their Mental Health. They offer group therapy, individual therapy, helpful programs, and other resources if they see fit. If you need someone to talk to, I highly recommend reaching out to them. Their hours are 8am to 5pm every Monday-Friday and they have a 24/7 hotline for anyone who needs it, the number is 919-966-3658.
Campus Rec offers multiple recreation programs offering a variety of ways to stay active. With 2 amazing gyms, an outdoor pool, rock-climbing wall, intramural sports, and more, there is something for everyone. Studies show that exercise can help with relieving stress and improving your mental health. Campus Rec has so many great resources like personal trainers and amazing equipment so that everyone can find something they enjoy.
Campus Wellness is an amazing program that is focused on caring for the mental and physical health of Tar Heels. They have programs for alcohol and drug abuse, mental health, and so much more. They are a great option if you are looking for involvement in helping your peers or if you need someone to talk to. Additionally, they work on making campus a safer and more understanding environment.
In your room, there is always someone you can talk to if you are feeling down or need a connection. Your RA, Community Director, and other Housing staff in your residence hall are always there for you if you need to talk. Additionally, if you need help with a problem or they think this is a deeper issue, they can connect you with the proper resources on campus. . Don't hesitate to reach out to your RA for any help or issues that arise.   
Take a Break
Going to UNC can be hard considering how academically rigorous it is, but you should also take a break when it is needed. Campus has amazing resources as presented above and sometimes you just need to take time for yourself. Reach out to your professors, TAs, RAs and friends in your classes if you need a break. You are more important than any grade or GPA.
If you or anyone you know is struggling and you don't know how to help, here are some helpful hotlines:
CAPS: 919-966-3658
Suicide Prevention Hotline: 1-800-273-8255
If you or someone you know are concerned for someone's safety, contact 911 immediately
You matter, you are loved, and you are not alone
By: Anna Gedevani, Marketing Intern 2021-2022
As the North Carolina transitions into the fall weather, now is the perfect time to explore the outdoors and spend some time in nature. Here are some of my favorite trails close to campus.
UNC Outdoor Education Center (OEC) Trails
OEC Trails are about a 10-minute walk from campus and features a wide range of multi-use nature trails. The OEC also features an 18-hole disc golf course, volleyball and tennis courts, a bouldering wall, and a challenge course. The trails are open for hiking, trail running, mountain biking, and dog walking.
Coker Arboretum
Open dusk to dawn 365 days a year. Leashed pets are welcome. The Arboretum is right on campus at the corner of Cameron Ave and Raleigh St, and a great place to take a quick stroll under the changing fall leaves.
North Carolina Botanical Garden – Piedmont Nature Trails
About a 10-minute drive from campus and features a variety of trails! Conveniently located near the NC Botanical Garden, which offers outdoor restorative yoga classes as well.
Streamside Trail (1/2-mile loop)
Oak Hickory Trail (3/4-mile loop)
Elephant Rock Trail (1-mile one-way)
Bike-Pedestrian Path (1/3-mile each way)
Morgan Creek Trail
A paved woodland trail (0.85 miles) that connects to Merritt's Pasture, a great open space for picnicking with friends. Merritt's Pasture is one of my favorite spots to hang out once the weather gets cooler.
Coker Pinetum Trails
Great fall views as the leaves are changing through the forest. Features a 0.8-mile trail with a pass by Meeting-of-the-Waters Creek. Starts on campus by Ridge Rd and heads towards the Botanical Gardens.
Hope you all enjoy this amazing weather with family and friends!
By Ann Cui - Carolina Housing Marketing Intern 2021-2022
The fall break will be October 21-October 24 right after the midterm season. Here are several ways you can relax during this fall break!
1. Go hiking
Going on a hike and enjoying the beautiful views while feeling the breeze in the fall. It is the best way to get a little fresh air and relax. The Battle Park & Forest Theatre is a good trail option if you want to stay close to campus. It is located at the corner of Country Club Drive and South Boundary Street in Chapel Hill. More information about the Battle park and Forest Theatre can be found here.
2. Visiting Your Family
A lot of students decide to go back home during Fall Break to enjoy family bonding time. If you plan on visiting home be sure to take your summer clothes and bring back your fall and winter clothes! This can give you more space in your room and less items to pack at Winter Break.
3. Spa Day in Your Room
Relaxing in your room, getting a lot of sleep or watching Netflix is always a good way to spend fall break. It is a good chance for you to take a breath after all the midterms and prepare for the following week of school. If you want to do something fun, you can pamper yourself with a DIY spa in the residence hall! There are tons of online recipes for facemasks. A DIY spa will help you sleep well and relax you from head to toe.
4. Have a Movie Marathon
A good all day movie marathon is one of my favorite ways to relax! Some of my favorite movie series include Harry Potter and The Lord of the Rings. It is nice to catch up on movies you with a bowl of popcorn or with a group of friends! You can watch some popular movies on UNC libraries website, check it out!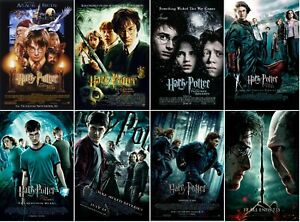 By: Anyi Li - Marketing Intern 2021-2022
I have often heard from my parents that my college roommates would be my best friends for life. Last year, as a freshman, I applied to on-campus housing after being admitted as a Tar Heel. The housing application asked questions to help me find a roommate, such as: 
"Do you prefer a quiet environment or a lively one?"  
"Do you prefer to work in the morning or at night?" 
"What time do you usually go to bed?" 
Then, I was assigned with my first roommate during the summer semester. Through the Housing portal's convenient messaging system, we could connect soon after the room assignment. We shared many similar interests, but we had different takes on how strict social distancing in respect to our space and guests. Our conversation led to our mutual understanding that we may not have been the best roommates.
Thus, we decided to apply for a room reassignment prior to move-in. During the process, I expressed my unique concern with my roommate's stance on social distancing. Carolina Housing considered my concern and reassigned me to a new residence hall, where I met four other freshmen girls who share the same view on social distancing. Not only that, but we also shared a passion for music, literature, and making fruit smoothies. We soon became best friends.
At the beginning of 2020 the pandemic started to effect UNC, and the five of us decided to thoroughly clean our suite together using cleaning alcohol and wipes. As someone who hates chores, I never imagined I could laugh so hard and enjoy so much while cleaning. Each of us would have silly but hilarious moments during the cleaning process that made the time fly. Even chores became fun. To commemorate our achievement, we took a picture of us fanning away the smell of cleaner afterward.  
During the Spring 2021 housing selection, due to uncertainties with COVID-19, we didn't apply for housing at the same time. Thus, we currently live in different residence halls this year. However, next year, we plan on living together again. As returning residents, we will apply during the priority housing selection period from Monday, October 11, to Monday, November 8. This time, we will be able to select where we want to live, together as a group!
To see details on the Housing Selection Process, please see: https://housing.unc.edu/live/apply-for-housing/how-to-apply/housing-selection/ 
By: Anyi Li - Carolina Housing Marketing Intern 2021-2022
Welcome back to campus! It is exciting to return to campus after a year and a half of Zoom classes. However, if you are new to living on campus, you may find traveling around campus and Chapel Hill a bit challenging. Don't worry! This blog post is here to help you tackle the "mysterious" Chapel Hill bus system!
Currently, the bus transit system generally practices a fare-free, and of course, masks are currently required. The bus is super convenient to be able to make it across campus, especially on rainy days! But be sure to plan ahead and leave yourself travel time. The buses typically stay on schedule to ensure accurate travel times. Planning your travel time at the beginning of your day can be the difference between arriving on time to class and explaining why you were late again.
Unknown to many students, there is an app called Transloc. You can download it on the App Store . It not only shows all the bus routes that are available in the Chapel Hill area, but also provides live updates on the buses' movements. You will never have to worry about the bus coming earlier or later than the scheduled time. You can track them and see exactly how many minutes they are away from the closest bus stop!
Moreover, Transloc notifies you of temporary bus stop closures or route service changes, generally due to various ongoing construction projects. It also presents you with alternative transportation options! For those who like to hang out with friends after dark on Franklin Street, you don't have to worry about walking back to your room in the dark! Though most bus lines stop running after dark, the Campus P2P Express Shuttles take you across campus from 7 PM to 4 AM. (https://move.unc.edu/p2p/)
There are a few more things you need to beware of when you use the app and when you are on the bus:
The bus drivers normally do not stop if no one is waiting at the bus stop. If you are on the bus and hope to get off, you need to trigger the REQUEST STOP function. For regular buses, you can do so by pulling the yellow string by the windows. For P2P Express, you can do so by touching the mobile sensor line above your head.
The live location of the bus is always one stop slower than its actual location. When you get on the bus, remember to check the blue dot showing your current location instead of tracking the bus sign.
For more information about the UNC Transportation System, visit the UNC Parking and Transporation web site: https://move.unc.edu/transit/
By: Anna Gedevani - Carolina Housing Marketing Intern 2021-2022
As midterm season approaches, I compiled a list of some of my favorite study spots on campus! I highly recommend exploring campus and trying out a bunch of different locations to find the best environment to meet all your study spot needs.
1. Student Union
One of my favorite places to study on campus is the Carolina Student Union. I love to fuel up at Alpine Bagel before I start my work! There are several floors to explore and even treadmill desks on the first floor. The Student Union is a great spot for breaks between classes and the Wendy's on the first floor is a great place to grab a quick bite to eat.
2. Davis Library
Davis is a classic spot to get work done on campus and has a great location by The Pit. I love popping into Davis between class breaks to catch up on work. The bean tables on the first floor are a great area to be collaborative with others through group projects and study groups. The first floor is meant to be loud and talkative and as you go up the levels, each floor gets progressively quieter.
Regardless of how intense your studying needs to be – Davis is guaranteed to have a spot suited for everyone. Floors 3-8 also have study rooms you can reserve ahead of time, which is a great way to schedule some uninterrupted quality studying time. I highly recommend exploring all eight floors of Davis during your time at Carolina.
3. Residence Hall Study Lounge
I love to work in the lounges inside the residence halls. A perfect way to get some work done and meet people in your building. Also, super convenient for those late-night study sessions because it is so close to your room!
4. Outdoor Areas
With the perfect fall weather coming soon in Chapel Hill, I love finding a spot outdoors to do some work. Whether that's under the big tents sprinkled around campus or finding some picnic benches by the residence halls, I love being able to get a breath of fresh air when cranking out assignments.
Laying out a blanket on the quad or finding a place in the Arboretum is also a great way to spend time outside and study. The views are great!
5. Port City Java
Finally, Port City is a great place to grab a cup of coffee and study. I highly recommend an Iced Carmelo Leche! Port City has a great atmosphere and a conveniently located in Chase Dining Hall in South Campus and the Rams Head Rec Center.
By John Credle - Carolina Housing Marketing Intern 2021-2022
Struggling to deal with the laundry machines in your community? Everyone struggles in the beginning. This is my second year of using the laundry machines and I've finally figured out the ins and outs of the machines. Let me give you some helpful tips and tricks to make doing laundry as easy as possible.
1. Load Money on Your One Card
The laundry machines do not take quarters anymore so everything will be done through your One Card. It's also important to keep track of how much money you have left. To do this, you will have to go to the UNC GET website. Log in and you should be at your home page which will show you the balance on your Carolina Convenience Account, the account that the laundry machines will use. Under the account name section, which will show all the accounts you currently have, there is a button that says Add Funds (pictured below). Click it to add funds and have a debit or credit card ready to go. Add money to your convenience account so you can do your laundry. Remember, one wash cycle is $1 and one dry cycle is $0.50. The black boxes in the laundry rooms will be how you pay for the laundry machines. They are on the walls and have instructions with them, just make sure you get the number of the machine you are using.
2. Checking Laundry Rooms and Wait Times
Another great trick is to check if machines are available and how much time is left before going to the laundry room. To do this, go to the UNC Laundry Website and login. Then select on the laundry tab on the left side of your screen. Once you click on the laundry button, you will get a new menu to choose from. From that, select Room Status and choose which laundry room you want to use. From there, you can see how many washers and dryers are available, along with the time remaining on the ones in use. Additionally, if you click the "hold" button, you will be able to reserve a machine for a short time so you can ensure you have one once you get to the laundry room.
3. Fix My Room feature
The Fix My Room feature allows for you to submit a request to get a machine fixed if it breaks in the laundry room. If a washer or dryer breaks, you'll know because you can press the buttons and it won't work or the screen will flash at you. Housing and Maintenance staff try to be on the lookout for broken machines, but it could take a while for them to notice; ultimately, it is everyone's job to help get the machines fixed. When one breaks, put the pink out of order slips
on the machine so no one else uses it. Then, go to the Fix My Room request page, linked at the top of the housing website and posted in the laundry rooms, and fill out the request page. Once done, the staff will know and get to fixing the machine. Be sure to tell them what machine number is broken and any other helpful information you can think of!
4. Refund the Lost Money
When a machine breaks, it can be very frustrating, especially if you already paid for a cycle. I already helped you figure out how to get the machine fixed, but now I'll tell you how to get your money back. To do this, go to the UNC Auxiliary Services Website. From there, click on the "Contact Us" button. Then, fill out all the boxes provided. Additionally, they ask that you provide your PID, laundry machine number, problem, and the money you lost in the additional comments section. From there, Auxiliary Services should be able to get you any lost money or they will reach out to you for follow up information.
5. General Advice
Now that I've helped you with all the technical aspects that go into doing the laundry, let me give you some advice on actually doing your laundry. I prefer using Tide Pods, but laundry detergent works just fine. Reminder, don't use too much detergent! When using the dryers, first things first, check to see if lint trap is clean. Then, make sure you remember to use dryer sheets! They help to dry your clothes and keep away the wrinkles. Finally, set a timer on your phone for a couple minutes before your laundry cycle will be done so you have enough time to get to the machine if you aren't staying to wait until the load is done. When finished, make sure to empty the lint trap for your dryer so that it's ready for the next person. If you forget about your laundry, chances are it will end up on a table in a big pile which I don't think anyone wants. I hope that all these tips and tricks make doing Laundry easier and less stressful now that you know about the resources Carolina offers!